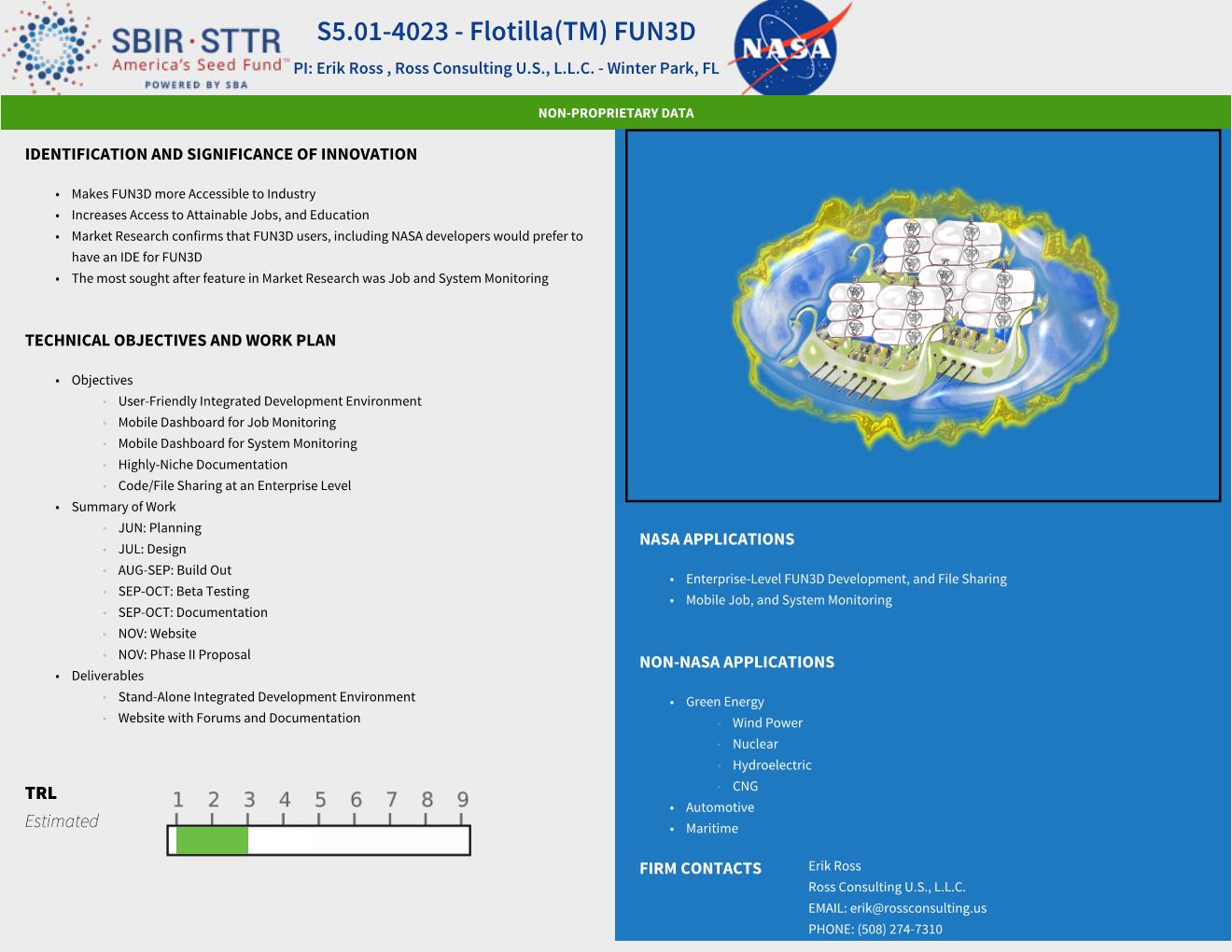 Our Approach
We are driven to produce the best integrated developement environment for computational fluid dynamics developers for a variety of skill levels, and industries. We offer customer support, and engineering services to find out how to make our product better. We are continuously learning, and improving to make the voyage successful, effective, and efficient.
Our Story
Founded by a service-disabled veteran in order to give back after an unavoidable medical retirement from the US Navy, Ross Consulting underwent startup pivoting until the Flotilla(TM) project made the most sense.
Meet the Team
It's just one guy: multiple personalities, and many talents.
"Viking"
Salty from way too much experience, the Viking develops, and debugs until the sun rises on the other side of the ocean.
"Skipper"
With the temperment of a yatch club ambassador, the Skipper engages in the customer experience with documentation, and support.
"Crew"
Forging a can-do attitude, the Crew will find a way to solve your CFD problem with customization, and repeatability.
Next Steps...
For all your CFD needs, just send us a bottle!